Keeping kids in school during a pandemic
School closures, alternate-day attendance in high schools, and the many upheavals brought about by the pandemic over the past year have had a significant impact on students of all ages. We're using this year's Hooked on School Days to encourage students to stay in school no matter the barriers and obstacles they face. 

Many stakeholders in the field have noticed that, after feelings of anxiety that surged at the start of the pandemic, young people are now prey to discouragement and a lack of motivation. Calls to Tel-Jeunes have reportedly increased by 30% since March. The pandemic may have also increased the rate of failing grades of high school students.

On top of it all, many parents are juggling several roles while coping with significant stressors, such as a job loss or job uncertainty, reduced income, work-life imbalance, isolation, difficult lockdown conditions, and more.

We know that family life is a key factor in the outcomes of children and teens and directly impacts their development and academic success. This means that helping students stay on track at school requires working with parents as well.

Every year, nearly one third of our investments go to agencies that support youth success. As we continue to cope with the pandemic, the Youth Project, a fund dedicated to young people, has enhanced this investment in addition to all projects supported by the COVID-19 Emergency Fund and the Emergency Community Support Fund (ECSF). 
Here is a look at two community agencies that are helping young people and their families through this difficult time.
CARI St-Laurent
Support for immigrant families to boost children's academic success
The CARI St-Laurent, a centre that welcomes and provides social and economic referrals to immigrants, is located in Saint-Laurent, a neighbourhood where many immigrants to Montreal settle. In fact, 53.6% of its population was born in another country.

Since the early months of the pandemic, this agency has been running a new psychoeducation clinic to meet the needs of families with children of all ages who are struggling with problems due to the lockdown. 

Difficult living conditions in small, overcrowded, and sometimes substandard dwellings have exacerbated the problems of many families and impacted children's learning conditions.

A recent move to Quebec, a non-existent or weak network, along with relatives sometimes far away in another country are all factors that have emphasized the isolation and sense of uncertainty for many immigrant families.

Virtual one-on-one meetings, group workshops, courtesy calls, administrative help, referrals and follow-up for families are some of the services offered. More than 100 hours of support have been provided to date.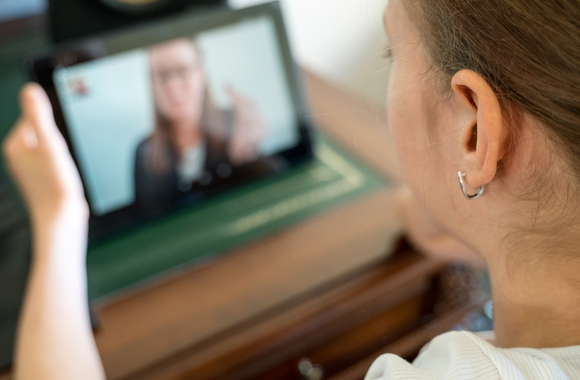 Je Passe Partout
Academic support for children and families at 11 schools in Montreal's east end
Located in Hochelaga-Maisonneuve, Je Passe Partout, an important stakeholder in academic perseverance in Montreal, offers support to many children, youths and families in the city's east-end neighbourhoods of Hochelaga-Maisonneuve, Mercier-Est, Mercier-Ouest and Saint-Léonard.

When the first lockdown began last spring, right away the agency shifted their activities online to continue to support about 100 families. They provided remote academic support by video and phone and even extended this service for an extra month due to school closures. They also organized a summer education camp for 150 teens to help them catch up in their studies and stay connected.

In September, the agency reinforced its services by adding two elementary schools in Hochelaga-Maisonneuve and Saint-Léonard. In Saint-Léonard specifically, Je Passe Partout helps children in welcome classes. 

Now, their usual home-based support has resumed for children aged 3 to 5, while hybrid virtual/home services are prioritized for primary and secondary students.

Je Passe Partout currently deploys its services in 11 schools. Referrals to the agencies come from not only the teachers at these schools but also a number of other stakeholders from social services and places such as specialized schools, neighbourhood schools not served by Je Passe Partout, and community agencies. 
Hooked on School Days Virtual Events
 
On Wednesday, February 17, we'll be at the virtual event for HSD 2021 to recognize the resilience of young people and their ability to adapt during this year of upheaval.
The HSD are headed by the regional collective action bodies (IRC) for academic perseverance and success as well as Montreal Hooked on School, whose nearly thirty regional partners, including Centraide, want to help in the fight against school dropouts.
Save the date and come join event spokesperson Laurent Duvernay-Tardif as well as thousands of young people and adults who are committed to educational success.