Building strong
and resilient communities
Support
Throughout the year, Centraide's social development counsellors maintain close relationships with Greater Montreal's neighbourhoods and their roundtables, community agencies and other partners involved in the fight against poverty and social exclusion (e.g., schools, the health care network, the boroughs).
Collaboration
Constantly working on the ground with neighbourhoods lets Centraide pay attention to the issues and needs of vulnerable individuals and families so that it can support community agencies as effectively possible in order to address them. More than a funding body, Centraide is a true partner.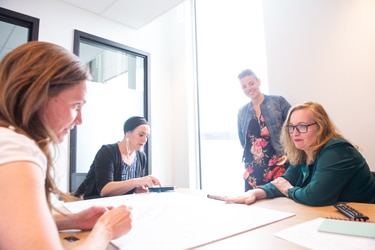 Analysis
Centraide produces territorial analyses and strategic territorial plans to guide its investment choices. These tools describe the situation in each neighbourhood and propose investment options based on needs and opportunities that are aligned with Centraide's orientations.
Related pages: