Local issues such as poverty, education, hunger, access to decent housing, homelessness and social isolation can be easy to ignore.
This is why Centraide partnered with Pantone® to make them #UNIGNORABLE by creating the most unignorable colour in the world.
So don't be surprised to see Greater Montreal adorned in this colour in the coming weeks.
Learn more about the color in this short video
Greater Montreal makes local issues #UNIGNORABLE this fall!
Our new #UNIGNORABLE campaign aims to get people talking about local issues. To do that, we created simple visuals and graphics to get people's attention. Because once we get the attention of the community, we can spread the word to anyone and everyone that they should show their local love.

#UNIGNORABLE – Education
The school dropout rate is two and a half times higher in disadvantaged neighbourhoods compared to well-off areas.
#UNIGNORABLE – Hunger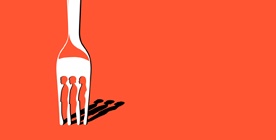 200,000 people in Greater Montreal struggle to put food on the table.
#UNIGNORABLE – Social isolation
In Quebec, one out of five seniors doesn't have a support system they can rely on.
#UNIGNORABLE – Mental health
In Quebec, one out of five people will suffer from a mental illness in their lifetime.
#UNIGNORABLE – Homelessness
More and more women, immigrants and youth from LGBTQ+ communities are in a situation of homelessness.