Centraide COVID-19 Emergency Fund
Emergency support for vulnerable people In March 2020, the COVID-19 Emergency Fund was created to help community agencies implement exceptional measures to assist isolated and vulnerable people hit hard by the health crisis. The fund was made possible thanks to donations from businesses, organizations and unions, foundations, municipalities and boroughs,...
Directory of agencies and projects supported by Centraide
This directory presents all the community agencies that receive financial support from Centraide to take action against poverty and exclusion in the neighbourhoods, towns, and villages of Greater Montreal. To find agencies sort by name, territory, or area of activity or enter a postal code to list community agencies according...
Auberge du coeur l'Antre-temps Longueuil
Intervention sector
Youth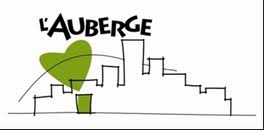 Auberge communautaire du Sud-Ouest
Intervention sector
Youth
Auberge du coeur l'Escalier
Intervention sector
Youth